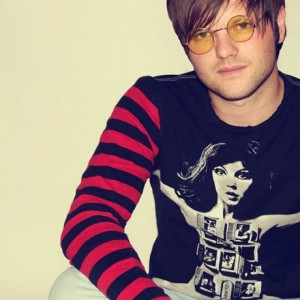 Nick Capaldi –
A Biography
Nick was born at a very young age and went to school with a lot of children.
He began playing guitar when he was 14 and wrote his first song the same year.  This started a lifelong love for crafting music and sounds and Nick set out to discover music from past and present to devour and help shape his original style.
At the age of 17 he started playing in bands and formed his own called EmphaSiS where they played in their local town of Weymouth in Dorset, venturing up to London and even all the way to the Cavern in Liverpool.
Nick took a break and decided the solo life was how he wanted to move forward.
Teaming up with Steve Balsamo and studio owner Tim Hamill, he recorded four new songs, one of which 'In My Shoes' grabbed the attention of Rolling Stones producer Chris Kimsey when it was played by legendary DJ Whispering Bob Harris on BBC Radio 2.
In 2011 he recorded debut album 'A Shade of Orange' in London with Chris Kimsey's production.  The first single to be released from the album was 'Stanley Arms Brigade' on limited edition orange 7" Vinyl.
The song saw its debut on BBC Radio 2 by DJ Alex Lester. A week later Bob Harris picked his own favourite 'No Time Love' from the album for his Sunday show. Nick has continued to enjoy support from Bob, playing the second ever Under the Apple Tree session at Bob's home studio and a live session on his BBC Radio 2 show.
In 2012 MOJO magazine included Nicks song 'First of the Runaways' on a CD titled 'Songs in the Key of Paul' which accompanied an issue dedicated to the star, one of Nick's personal heroes.
A brand new release is due for 2015 after Nick visits Nashville to record an EP that he describes as "A sound I think I can only get in Nashville for these songs, it's going to be unreal!  I have an awesome producer and band and am so excited to work with people I've admired for so long."