Nick Capaldi – a UK singer/songwriter whose debut single 'In My Shoes' hit No.1 on the Amazon Hot New Release list within a week of release and remained in the Top 20 Best Selling New Releases for five weeks.  With Radio 2's Bob Harris a big fan and a track from his debut EP making a highly acclaimed appearance on the MOJO 'Songs In The Key of Paul McCartney' album, it's fair to say that Nick Capaldi is one of the UK's hottest rising musicians. Read more about Nick!
Twitter: nickcapaldi
If you like the new song then why not order a limited edition 7" red vinyl single complete with B side 'Take the St… https://t.co/VsB8goK9VV
Chuffed to share the first song to be released from the new album. Watch the video for 'Sunnies and Guitars' here https://t.co/Cto0BK0cBz
NEWS NEWS NEWS - BRAND NEW SINGLE AND VIDEO 'SUNNIES AND GUITARS', PLUS MORE ANNOUNCEMENTS. COMING TOMOROW!!… https://t.co/lAWO6oANxA
Upcoming shows
No shows booked at the moment.
Sample the REEL sound of Nick's music.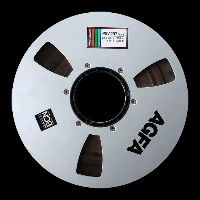 ALL CDs and VINYL AVAILABLE TO BUY FROM GRINNING DOG RECORDS WEBSITE