Due for release 22nd of July 2013
1). In My Shoes
2). Dumb it all Up
3). The Right Time
4). First of the Runaways
As heard on BBC Radio 2
A Shade of Orange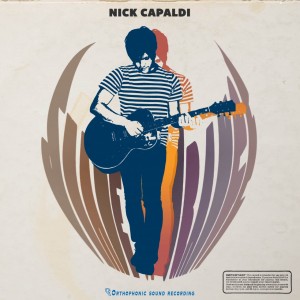 Nick has recently completed his debut album 'A Shade of Orange' with Rolling Stones producer Chris Kimsey which is available on iTunes now, preceeded by the single 'Stanley Arms Brigade' on limited edition orange vinyl.
A Shade of Orange is a real mixed bag of retro, and shows Nicks diversity as a songwriter.  There's a bit of blues, rock n roll, a couple of ballads, motown and psychedelic suprises!
Available from iTunes, Amazon.